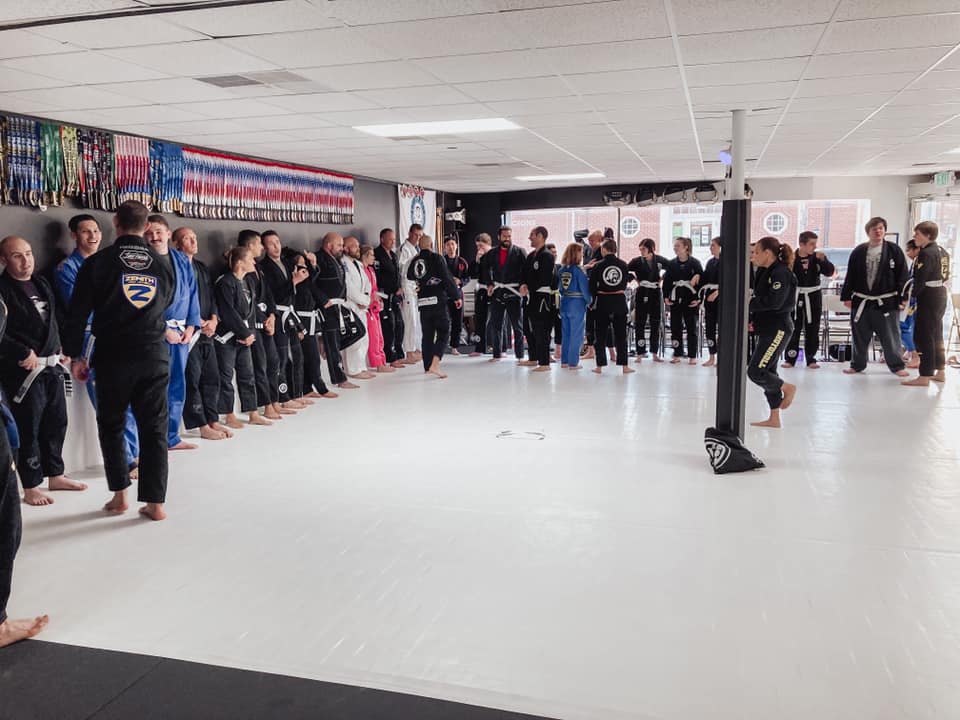 Brazilian Jiu-Jitsu, Judo, Wrestling, MMA, Physical Fitness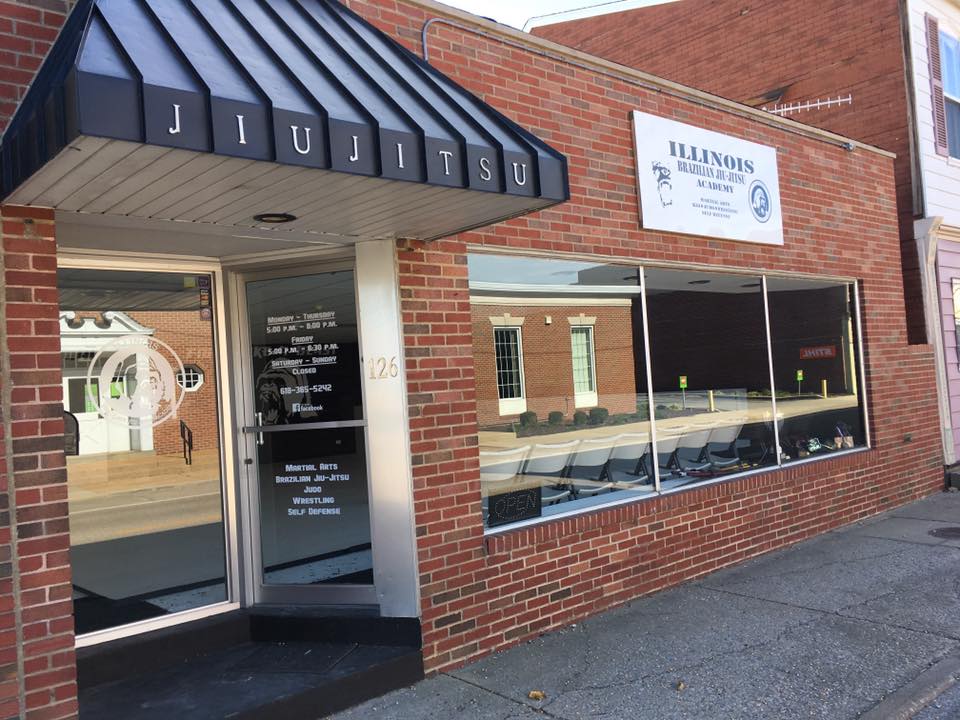 126 E. Main St. Mascoutah, IL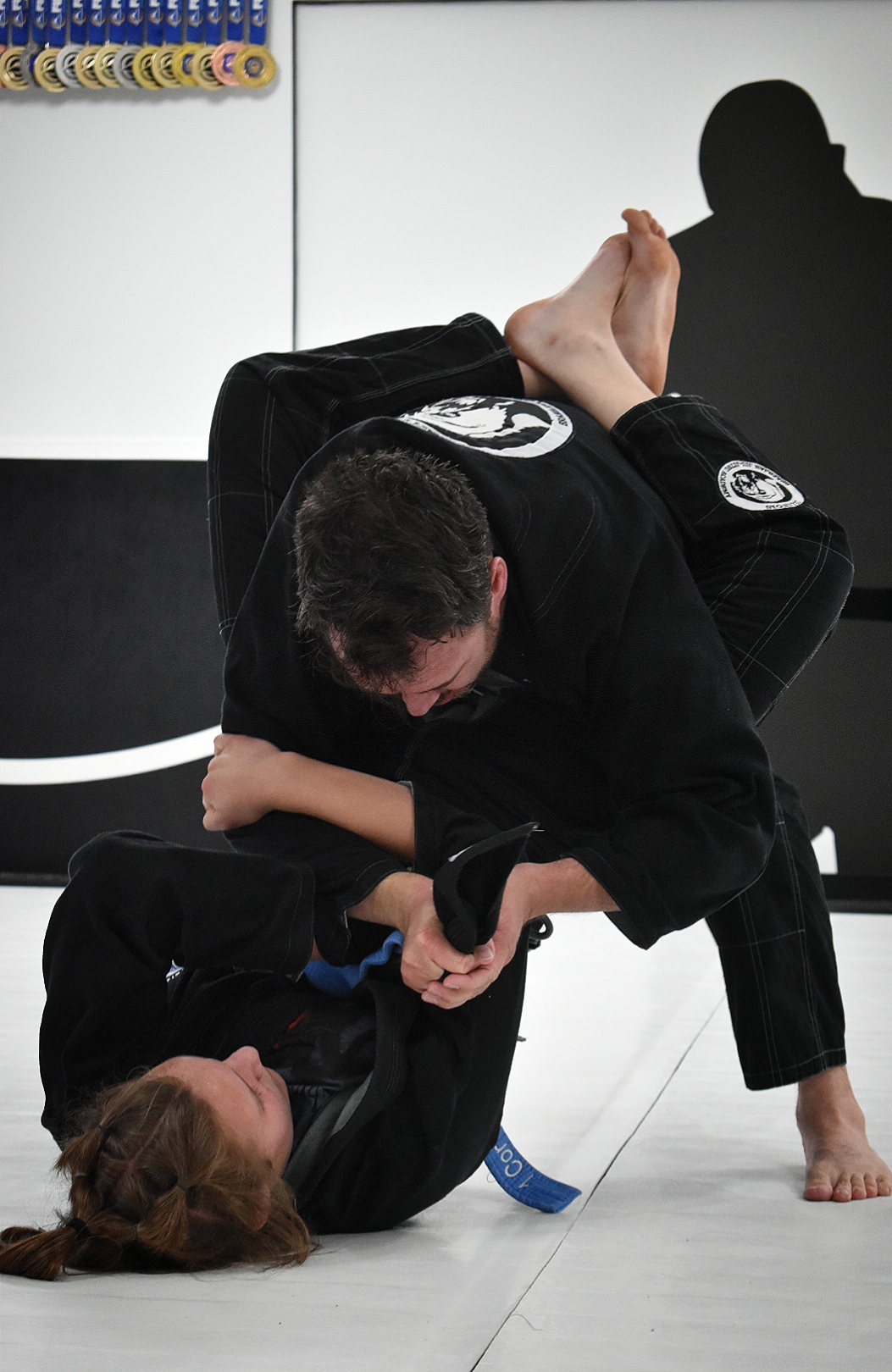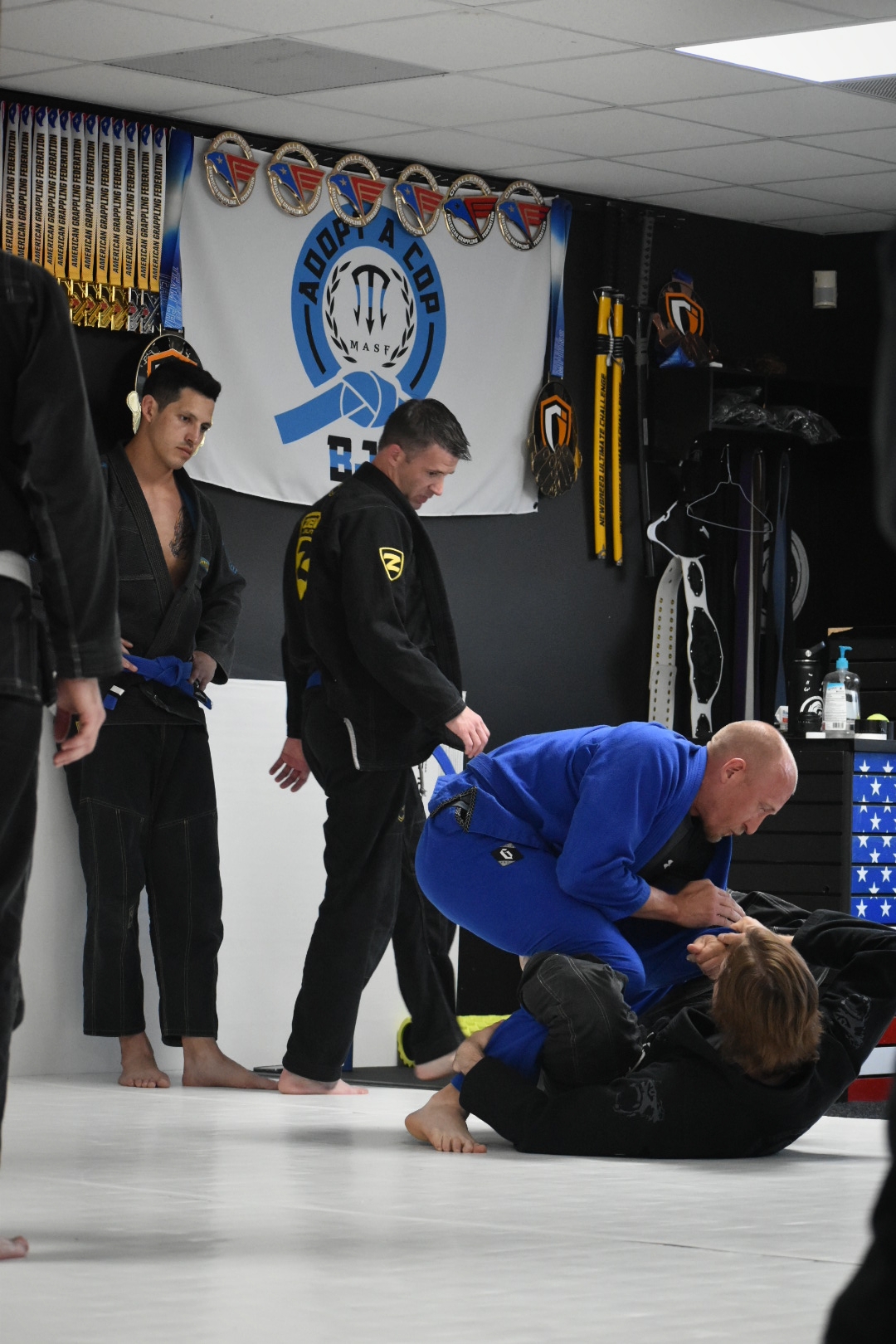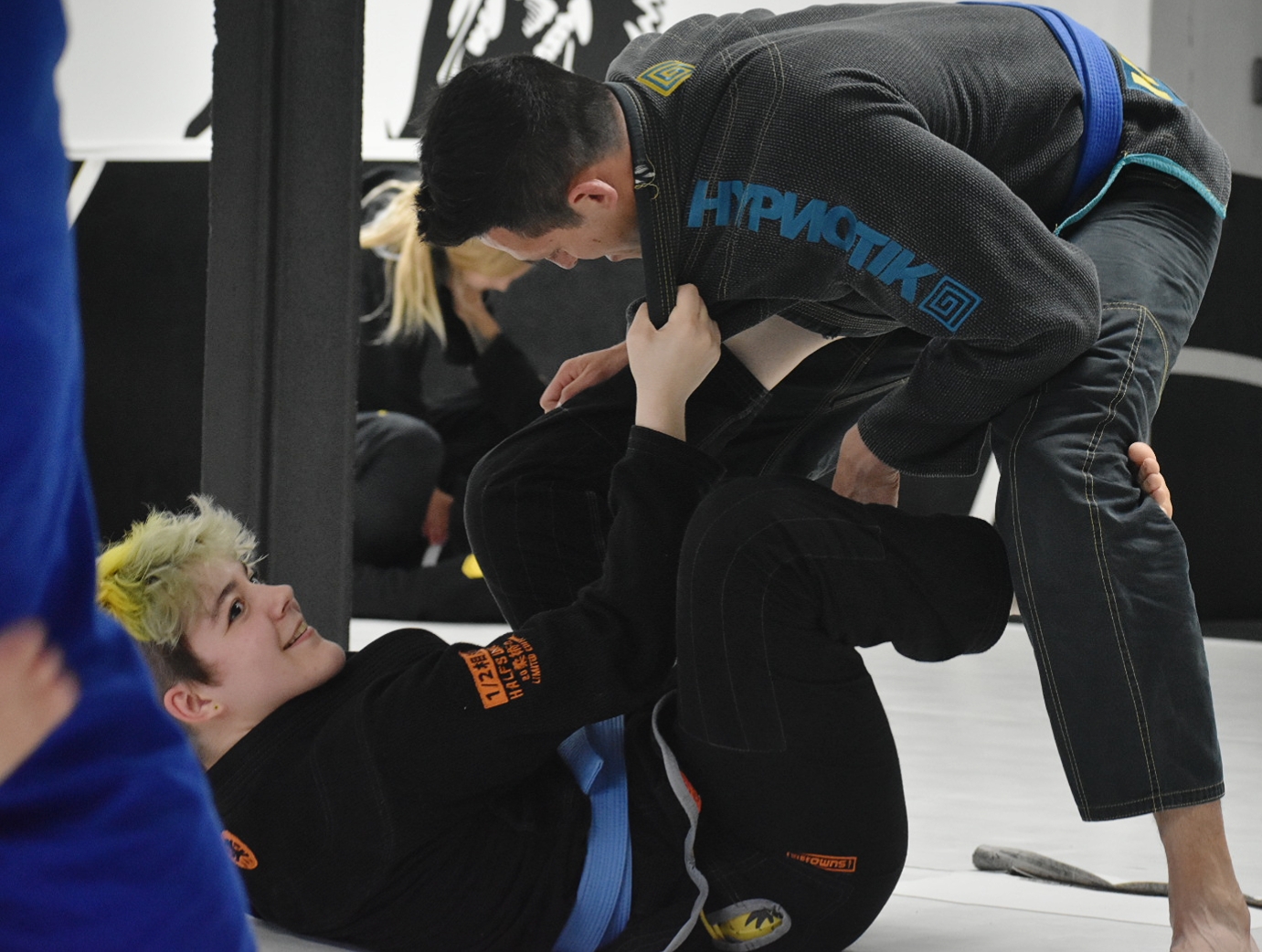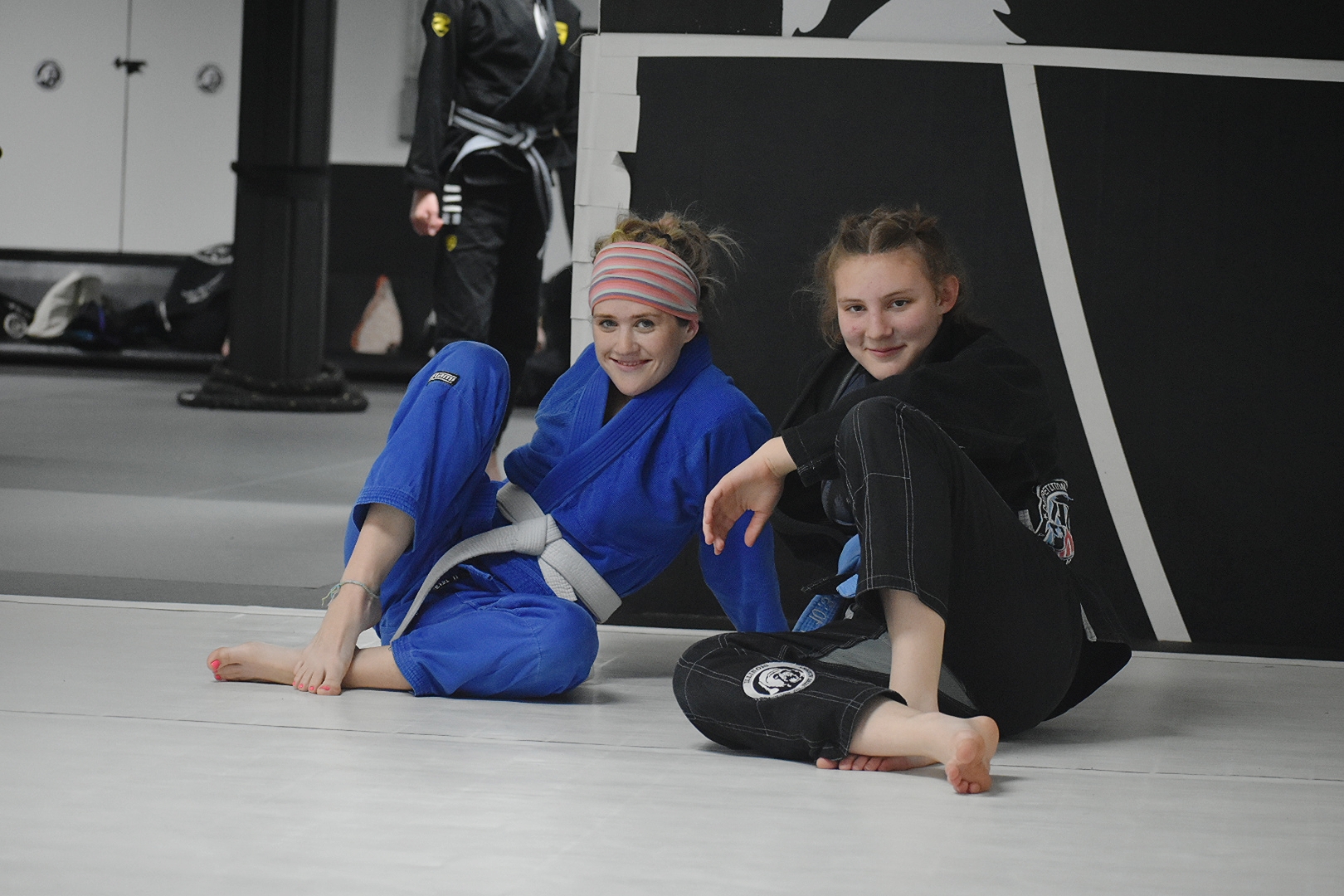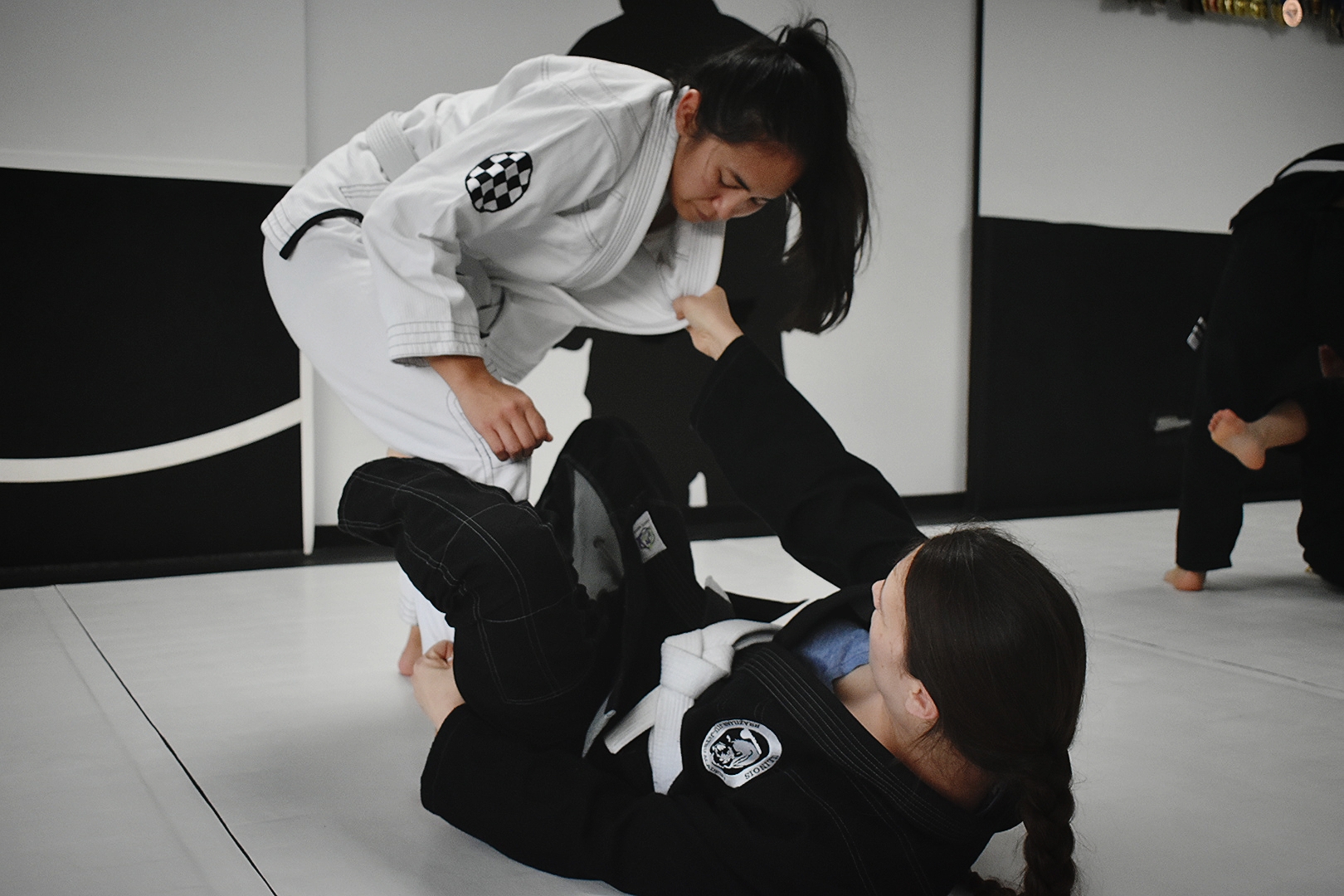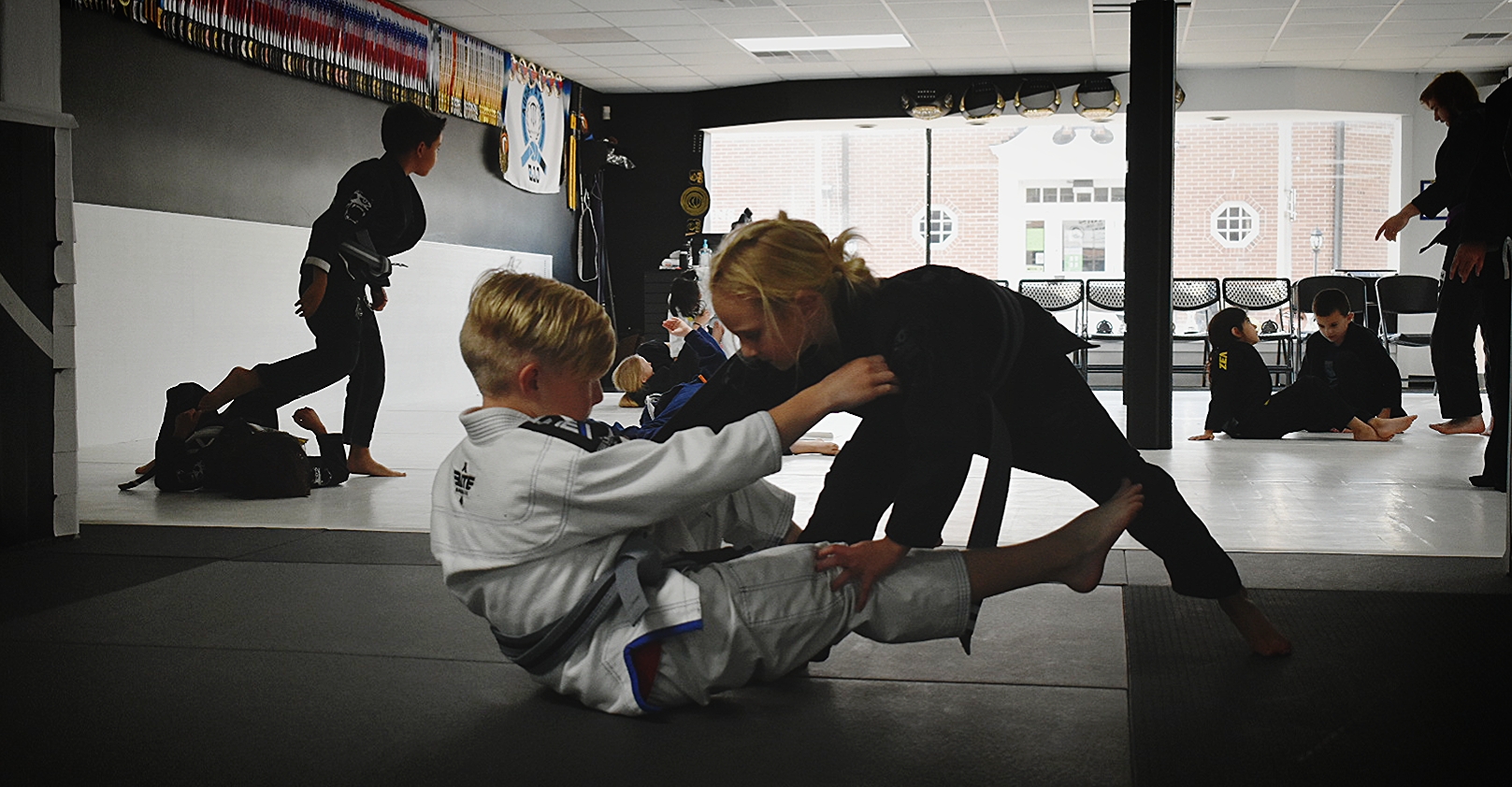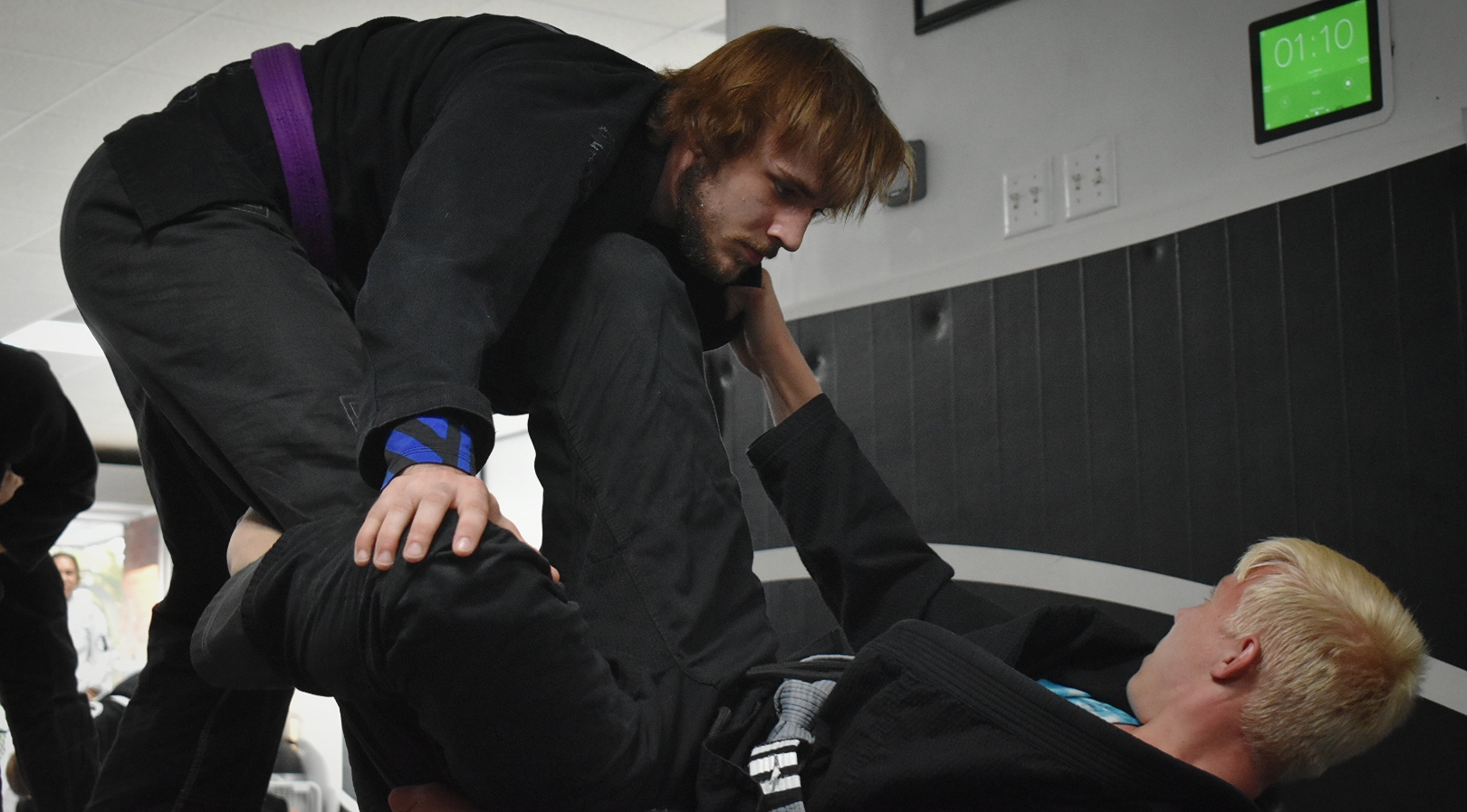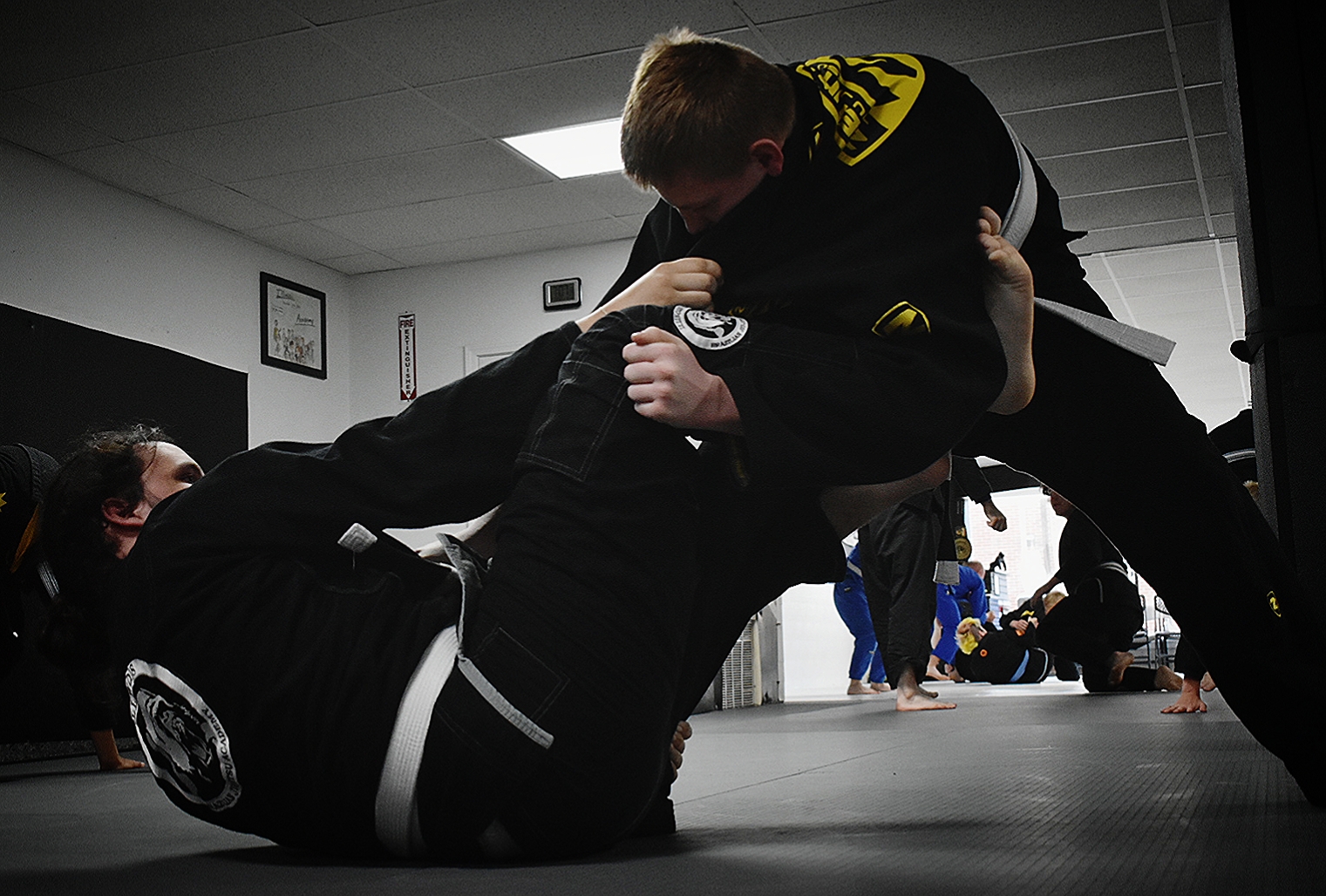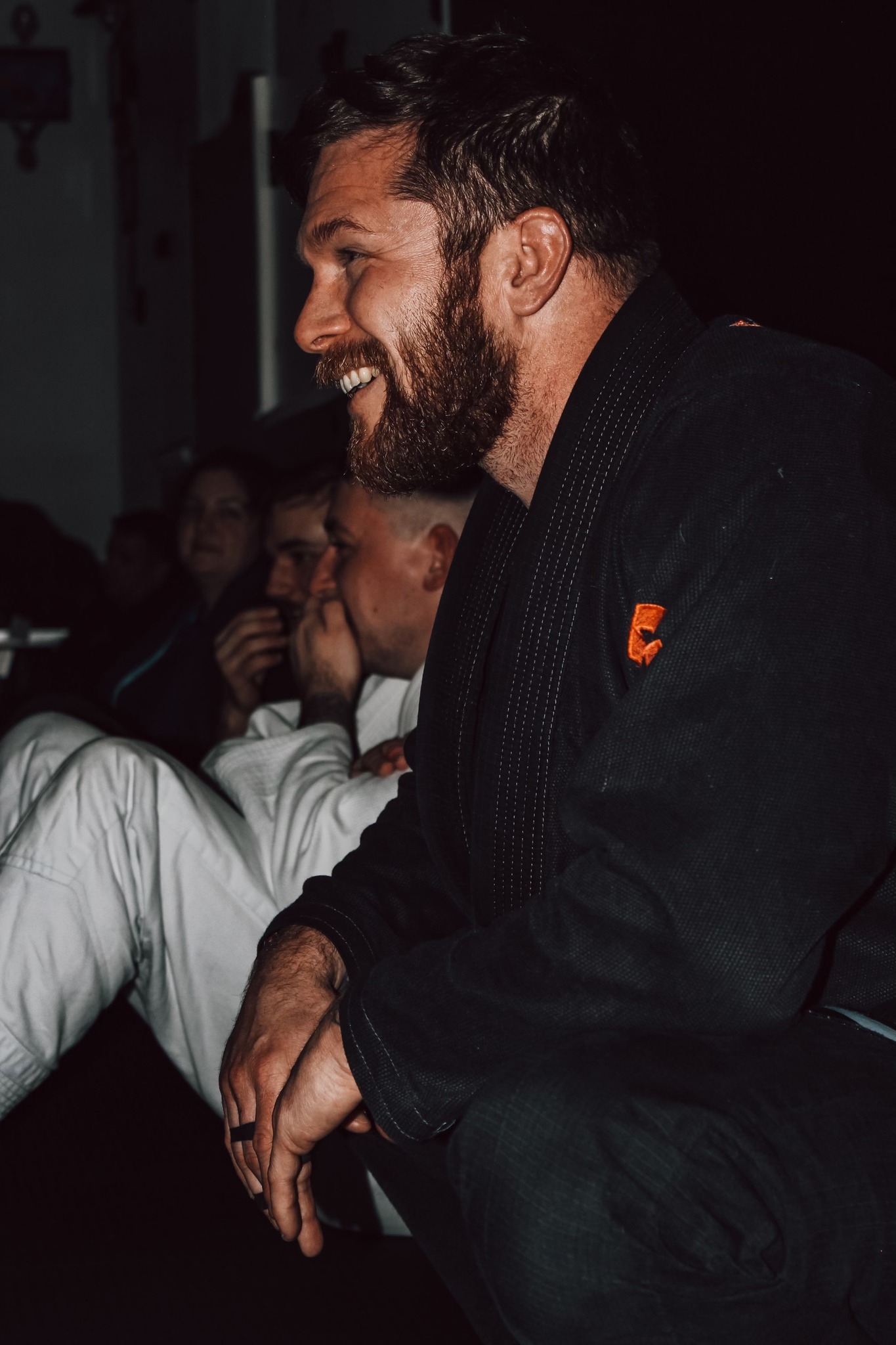 Owen Brickell
Head Coach/Black Belt
OWEN BRICKELL IS OWNER OF ILLINOIS BRAZILIAN JIU-JITSU ACADEMY. OWEN RECEIVED HIS BLACK BELT FROM RAY CASIAS & ROBERT DRYSDALE.
OWEN STARTED WRESTLING AT THE AGE OF 5 YEARS OLD IN HIS HOME STATE OF PENNSYLVANIA. AT THE AGE OF 18 HE ENLISTED IN THE UNITED STATES AIR FORCE AND SERVED 11 YEARS ACTIVE DUTY.
IN 2009, OWEN WAS FIRST EXPOSED TO BRAZILIAN JIU-JITSU AND SINCE THEN HAS BECOME AN INTEGRATED PART OF HIS LIFE. THROUGHOUT OWEN'S BJJ CAREER HE HAS CAPTURED SEVERAL STATE, NATIONAL, AND INTERNATIONAL TITLES. HE IS CURRENTLY AN ACTIVE COMPETITOR AND STRIVES TO CONTINUE TO COMPETE AT THE HIGHEST LEVEL OF COMPETITION.
OWEN ALSO CURRENTLY HOLDS THE
RANK OF SANKYU (BROWN BELT) IN JUDO & JAPANESSE JUJITSU.
OWEN IS MARRIED TO HIS WIFE SHERAH AND HAS TWO BOYS, LOGAN &
LANDON. HE IS ALSO AN ELDER AT MUSTARD SEED CHURCH IN MASCOUTAH.
MAIN ACCOMPLISHMENTS: 
2018 IBJJF NOGI World Championship – Bronze; 12X IBJJF Open Champion; 16x International Medalist; 6x United States Grappling Champion; 3x Newbreed Ultimate Challenge Champion; 3X American Grappling Federation Champion; Fight2Win Pro Veteran; Submission Hunter Pro Veteran; Respect Pro Veteran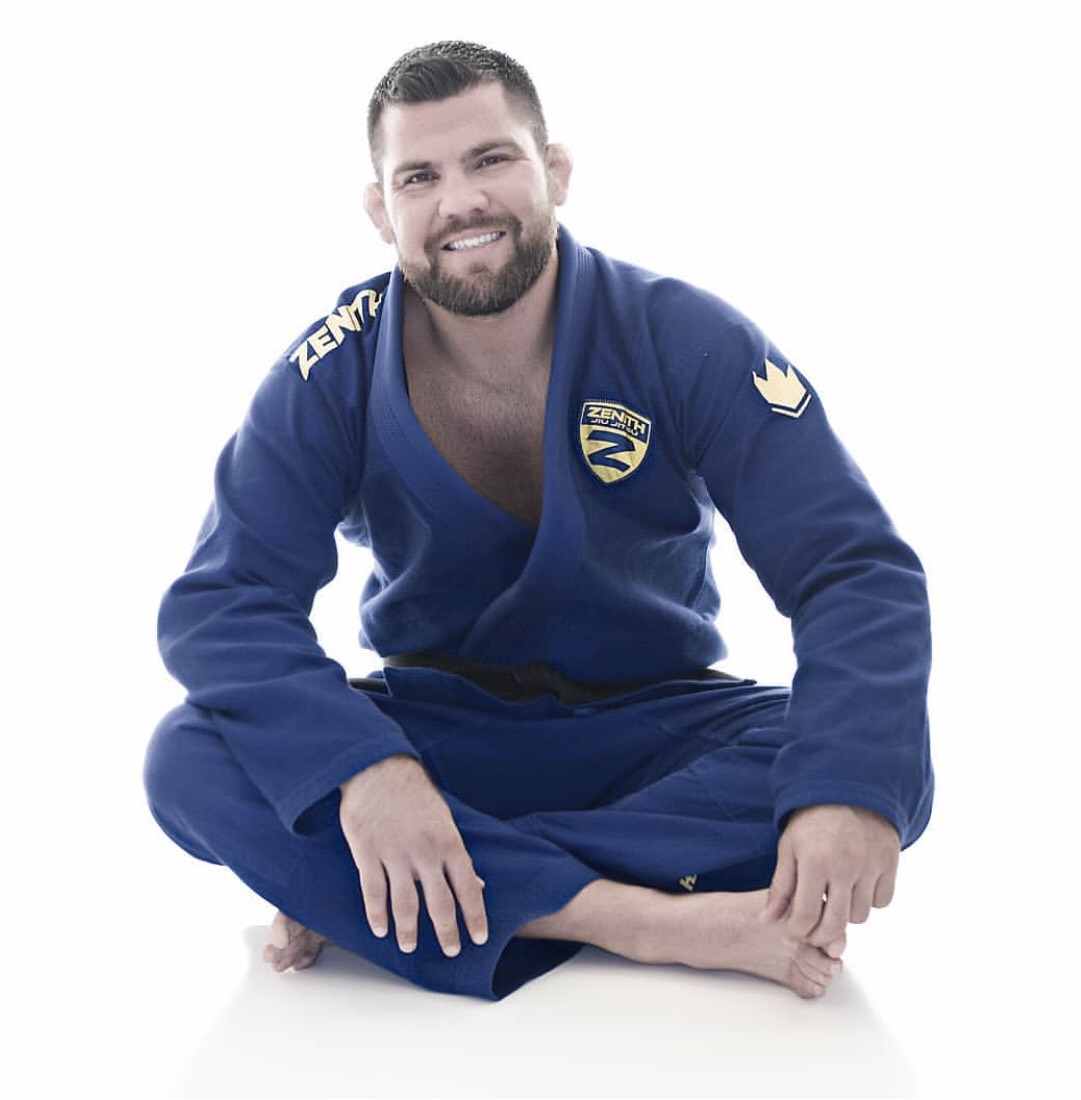 Robert Drysdale
Black Belt
REGARDED AS THE MOST ACCOMPLISHED AMERICAN GRAPPLER OF HIS GENERATION, ROBERT DRYSDALE IS A BLACK BELT UNDER LEONARDO VIEIRA AND A FORMER ADCC OPEN WEIGHT CHAMPION (2007). BORN OF THE UNION BETWEEN AN AMERICAN AND BRAZILIAN, ROBERT DRYSDALE GREW UP IN BRAZIL, TRAINING IN ONE OF THE MOST TALENTED TEAMS OF THE 2000'S ERA (BRASA CLUNE DE JIU-JITSU), WITH WHOM HE BECAME THE 2ND US NATIONAL TO WILL AN IBJJF BLACK BELT WORLD TITLE (2005). ROBERT DRYSDALE ALSO COMPETED IN MIXED MARTIAL ARTS (MMA) REACHING THE PINNACLE OF CAGE FIGHTING, THE UFC. IN 2014 DRYSDALE JOINED FORCES WITH RODRIGO CAVACA TO FORM A NEW GRAPPING TEAM – TEAM ZENTIH BJJ.
Main Accomplishments:
1st Place ADCC World Championship (2007, absolute)
1st Place IBJJF World Championship (2005)
1st Place CBJJO World Cup (2005/2006)
2nd Place IBJJF World Championship (2006/2007)
3rd Place IBJJF World Championship (2007*)
1st Place CBJJ Brazilian Nationals (2004, weight class & absolute)
3rd Place IBJJF World Championship (2004, weight class & absolute)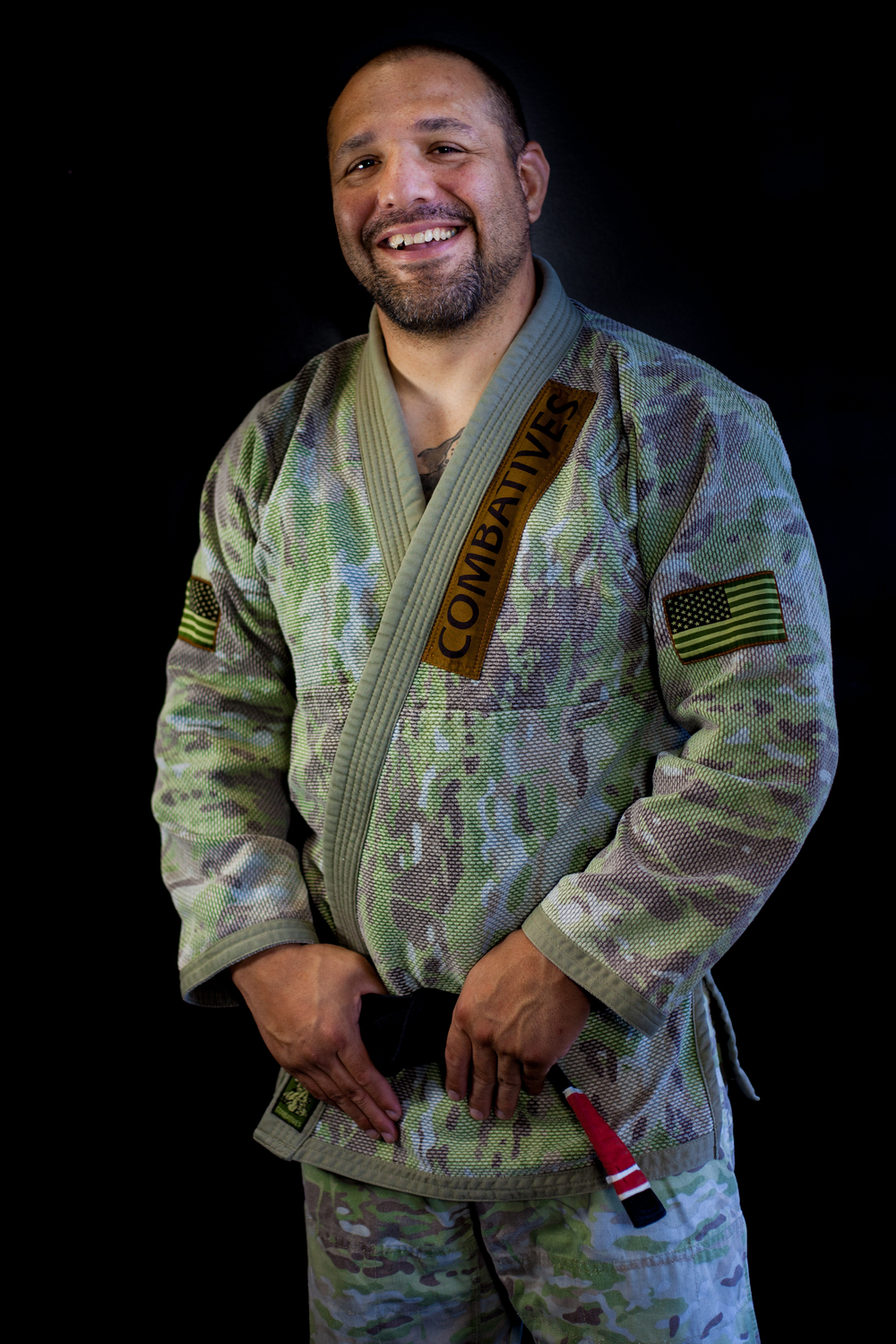 Ray Casias
Black Belt
RAY CASIAS IS A 3RD BLACK BELT UNDER ROBERT DRYSDALE. RAY STARTED HIS TRAINING AT AN EARLY AGE. HE STARTED WRESTLING WHEN HE WAS 5 YRS OLD AND IT HAS BEEN A PART OF HIS LIFE FOR OVER 35 YEARS.
RAY JOINED THE MILITARY STRAIGHT OUT OF HIGH SCHOOL AND STAYED IN 4 YRS ACTIVE DUTY AND 6 YEARS IN THE RESERVES. DURING HIS ACTIVE DUTY MILITARY CAREER, HE WENT TO SEVERAL LEADERSHIP SCHOOLS AND THE COVETED ARMY RANGER SCHOOL. DURING HIS TIME IN THE MILITARY HE CONTINUED HIS LOVE OF MARTIAL ARTS LEARNING KARATE, AND TAE KWANDO. AFTER LEAVING THE MILITARY RAY ENROLLED AT MIDDLE TENNESSEE STATE UNIVERSITY WHERE HE STARTED WRESTLING AGAIN ON A REGULAR BASES AND FOUND A JIU JITSU ACADEMY.
RAY IS ONE OF THE MOST DECORATED BJJ PLAYERS IN MIDDLE TENNESSEE AND IS THE ONLY SCHOOL OWNER THAT IS ALSO A LEVEL 4 COMBATIVES INSTRUCTOR FOR THE UNITED STATES ARMY.